5 questions to
Martina Hofer-Moreno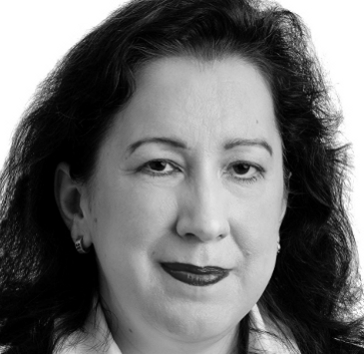 The "5 wolkenrot" questions

What is the coolest part of your job?
The cooperation with great teams like at WOLKENROT and my varied activities in the implementation of "LEAN HR". I really appreciate the openness to innovations at WOLKENROT!
In this way I can effectively support many different people. I like to accompany them on the way to their goals and look forward to mutual success.
Which HR topic do you enjoy the most?
As a pioneer in HR and digitization, I am enthusiastic about the strategic support of companies. That's why I coined the term "LEAN HR", the smart combination of HR and digitization.
I specialize in processes that work for HR leaders, executives and their teams. Based on personal conviction and experience, I combine lean processes for HR and digitization into a suitable mix. The result: measurable time and cost savings with improved quality.
This enables companies to achieve their desired goal more quickly: regardless of whether they want to "sprint" or win a "marathon" – HR leaders and other co-creators of the company succeed in successfully realizing (personal) goals!
Which personality (historical or famous) would you like to meet?
Sting.
Which book had an influence on you?
Georg Fraberger's "Ein ziemlich gutes Leben" ("A pretty good life"). "My story so far" by Paula Radcliffe also fascinated me greatly.
You get a wish for free! What do you wish for?
A healthy and satisfied family.